Discussion Starter
·
#1
·
Maserati begins development of new Levante SUV | Autocar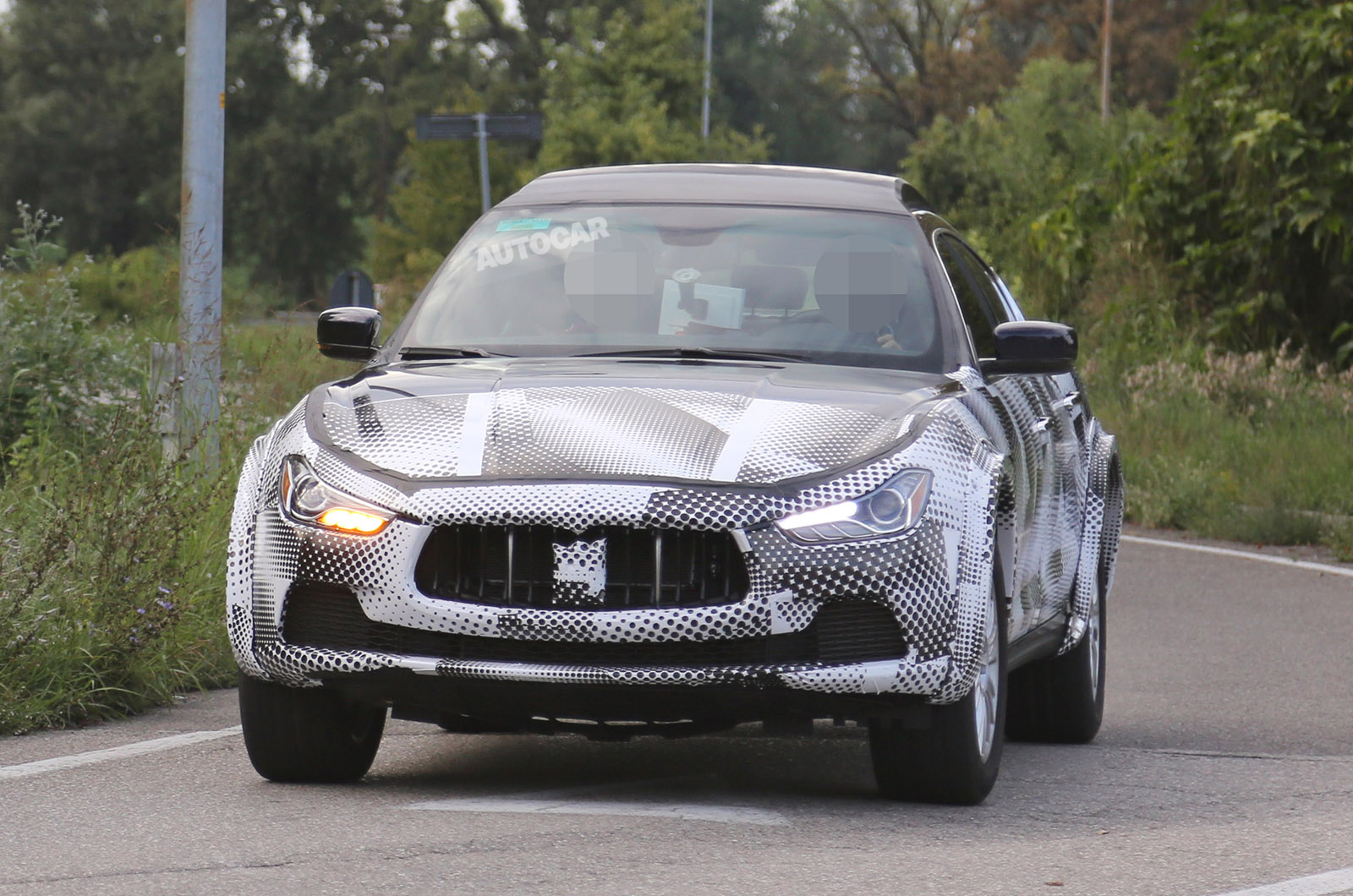 Test mules for the forthcoming Maserati Levante SUV have been seen on the public road for the first time.

Almost three years on from the unveiling of the Maserati Kubang concept which served notice of the Italian manufacturer's plans to build a rival to the Porsche Cayenne and BMW X6, our spy photographers caught this early chassis testing mule testing on roads in Italy.

The test car appears to be based on a heavily modified and raised Ghibli body, although this isn't expected to look like the definitive production version, which will take cues from the Kubang. The high-riding stance and large wheels of the test mule suggests that it could be assessing a four-wheel-drive system.

The test mule has a much more rugged appearance than a standard Ghibli, with flared wheel arches and a revised roofline, which could be carrying some supplementary weight in order to simulate the higher kerb weight of an SUV compared to the 1810kg Ghibli.

The Levante will use a version of the 'Q4' all-wheel drive system adapted from its application in the latest Ghibli and Quattroporte models.

The all-wheel drive system will be modified for the Levante's dual-purpose role, with Maserati expected to draw on sister brand Jeep's expertise for the SUV's rough-terrain capabilities.

The Levante's structure will draw on the Quattroporte and Ghibli, while some electronics will come from Chrysler and Jeep. Its underpinnings are a development of those used on the Jeep Grand Cherokee. As with the Quattroporte and Ghibli, the Levante is expected to contain a high level of weight-saving aluminium in its body and suspension.

Engines for the Levante will include the firm's new 410bhp twin-turbocharged 3.0-litre petrol V6 and a 530bhp twin-turbocharged 3.8-litre V8. A 271bhp 3.0-litre V6 turbodiesel will be the key powerplant for Europe. The engines will be linked to an eight-speed automatic transmission.